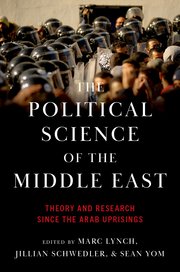 Protesting Jordan: Geographies of Power and Dissent
Jillian Schwedler 2022 Stanford University Press
Protest has been a key method of political claim-making in Jordan from the late Ottoman period to the present day. More than moments of rupture within normal-time politics, protests have been central to challenging state power, as well as reproducing it—and the spatial dynamics of protests play a central role in the construction of both state and society. With this book, Jillian Schwedler considers how space and geography influence protests and repression, and, in challenging conventional narratives of Hashemite state-making, offers the first in-depth study of rebellion in Jordan.
Based on twenty-five years of field research, Protesting Jordan examines protests as they are situated in the built environment, bringing together considerations of networks, spatial imaginaries, space and place-making, and political geographies at local, national, regional, and global scales. Schwedler considers the impact of time and temporality in the lifecycles of individual movements. Through a mixed interpretive methodology, this book illuminates the geographies of power and dissent and the spatial practices of protest and repression, highlighting the political stakes of competing narratives about Jordan's past, present, and future.
The Political Science of the Middle East: Theory and Research since the Arab Uprisings
Marc Lynch, Jillian Schwedler, and Sean Yom, editors
2022 Oxford University Press
The Arab uprisings of 2011–12 catalyzed a new wave of rigorous, deeply informed research on the politics of the Middle East and North Africa. In this volume, nearly fifty of the top political scientists of the region present the definitive overview of this pathbreaking turn. Its dozen chapters cover an exhaustive array of topics, including authoritarianism, protests and contentious politics, regional security, military institutions, conflict and violence, the political economy of development, Islamist movements, identity and sectarianism, public opinion, migration, and local politics.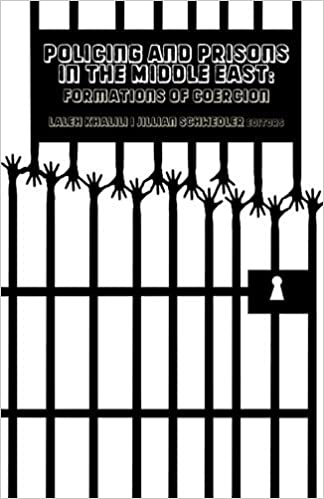 Policing and Prisons in the Middle East: Formations of Coercion
Eds. Laleh Khalili and Jillian Schwedler 2010 Columbia University Press and Hurst Publishers
The emergence of the modern Middle East has been accompanied by a concentration of coercive power in the state. Although the region has encompassed numerous Mukhabarat (secret police) states, extensive policing and carceral regimes, and widespread use of torture and spectacular punishments, and although its prisons and policing practices are regularly condemned by human rights organisations, surprisingly few analyses explore the emergence of these grim institutions.
Understanding the Contemporary Middle East, Fifth Edition
Ed. Jillian Schwedler 2019 Lynne Rienner Publishers
The previous edition of Understanding the Contemporary Middle East was published soon after the Arab uprisings, and the authors―writing across disciplines―captured those moments of possibility. Now, more than six years later, the Middle East is substantially changed, with three protracted civil wars, several retrenched authoritarian regimes, possibly one emerging democracy, and social and economic conditions that have been profoundly affected by the new political environment.
This thoroughly revised and updated edition explores both the impact of recent events in shaping the region and the continuities with established patterns of political, economic, and social relations.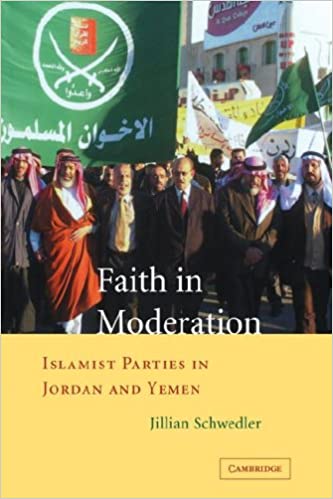 Faith in Moderation: Islamist Parties in Jordan and Yemen
Jillian Schwedler 2006 Cambridge University Press
Does political inclusion produce ideological moderation? Schwedler argues that examining political behaviour alone provides insufficient evidence of moderation because it leaves open the possibility that political actors might act as if they are moderate while harbouring radical agendas. Through a comparative study of the Islamic Action Front party in Jordan and the Islah party in Yemen, she argues that the IAF in Jordan has become more moderate through participation in pluralist political processes, while the Islah party has not. The variation is explained in part by internal group organization and decision-making processes, but particularly by the ways in which the IAF has been able to justify its new pluralist practices on Islamic terms while the Islah party has not. Based on nearly four years of field research in Jordan and Yemen, Schwedler contributes both an important theory of ideological moderation and detail about these powerful Islamist political parties.
Winner
: 2007 Best Book in Comparative Democratization, American Political Science Association
Toward Civil Society in the Middle East: A Primer
Ed. Jillian Schwedler 1995 Lynne Rienner Publishers
This short volume contains 22 summaries of longer studies that appeared in the two-volume set,
Civil Society in the Middle East
(1995–1996 Brill) edited by Augustus Richard Norton. Jillian Schwedler served as the Program Director for the project and authored a full-length chapter in this shorter volume on the concept of civil society and its usefulness—and limits—for analyses of Middle East politics.